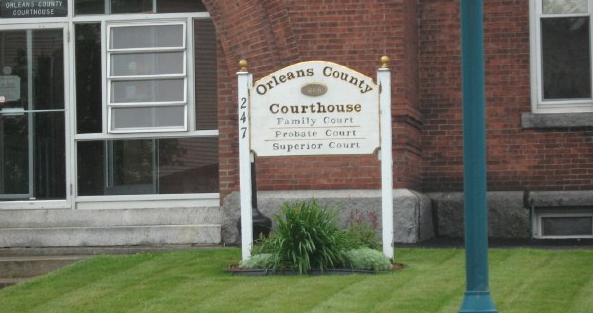 NEWPORT — A Newport Center man who was tasered by police and arrested on June 7, pled innocent on Tuesday to felony charges of disorderly conduct by fighting, aggravated assault, and aggravated assault with a weapon.
Troy Guertin, 29, appeared in court on Tuesday to answer the charges relating to an incident that took place at an annual pig roast in North Troy. Guertin is accused of stabbing the party host in the finger.
Four police officers arrived at the scene of the incident late Saturday night.
According to an affidavit by Trooper Debra Munson, they spoke with the host of the party, Curtis Laramee, who said that earlier he heard Guertin quarreling with another guest. He approached the two arguing men, and told them that he didn't want any fighting at the event. According to the affidavit, at one point, Guertin was asked to leave, and he grabbed something from out of the waist of his pants, and jabbed it toward Laramee.
Laramee held out his hand to block the movement, and stated that he felt a sharp pain in his hand. He suffered a half, to one inch cut on his ring finger.
When officers went to Guertin's home to question him about the incident, he denied the stabbing charge.
In an affidavit by Deputy Sheriff Tyler Jacobs, Guertin is reported to have became upset during the conversation with police, and made several "bluff charges" toward Jacobs, and trooper Brian Connor. The affidavit states that Guertin made a grab at a flashlight that Connor was holding, causing him to use his taser on Guertin. Officers were then able to get him handcuffed.
In court on Tuesday, Guertin was released by Judge Michael Pratt.
Are you on Instagram? Cool. So are we. CLICK HERE to follow us for a behind the scenes look at Newport Dispatch.
.