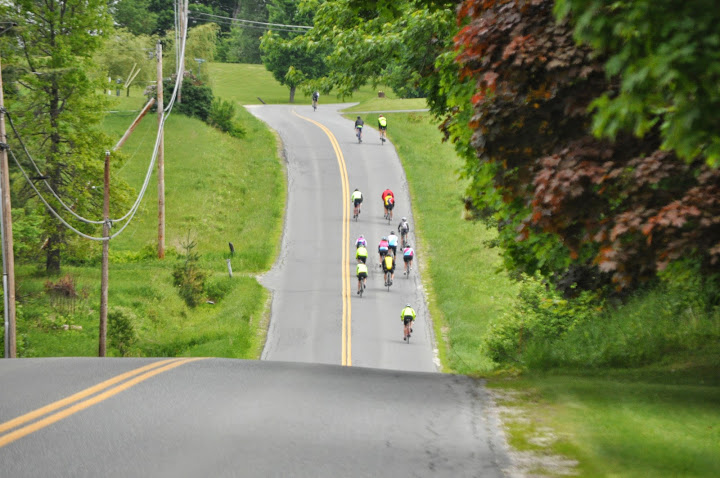 NEWPORT — With perfect weather throughout the area, 62 cyclists took to the roads of the Northeast Kingdom of Vermont and The Eastern Townships of Quebec during this year's five day Tour de Kingdom. Cyclists came from all over Vermont, New England, New York, and New Jersey. The event started June 4th, and finished on Sunday, June 8th.
The Tour also offered some challenging riding even for the best riders.
Ron Krom, 59, of Middletown, Connecticut, and Kim Breu, 45, of Vernon, Connecticut, were the first riders to complete the long courses of all five days with a grueling 440 miles and 25,000 feet of vertical climb. Both had been trying to achieve this goal for the past three years.
Steve Tibbitts, of Team Mohawk Valley, would have completed the 440 Challenge, but one wrong turn at mile 427 kept him from the goal. His disappointment was obvious, but his good grace was as inspiring as his riding.
Paul Zackin, 45, of Southbury, Connecticut, took the title of "King of the Tour," with a combined two-day time of 12:31:31. The Challenge is a two day timed event totaling 209 miles with vertical ascents totaling 14,993 feet.
Following closely behind was Adrian Zahl, 54, of Ottawa, Ontario, with a time of 12:56:05. Zahl was last year's winner.
Kim Breu repeated her 2013 win and also became the first female to complete Challenge 440.
On the two day Team Challenge, The Connecticut People team of Paul Zackin, Kim Breu, and Ron Krom, posted the best combined time over the two century rides, winning a $500 donation to a charity of their choice.
The prize was made possible by the underwriting support of Community National Bank.
Jeff Manning of the Village Bike Shop provided mechanical support throughout the Tour.
Cyclists also enjoyed a "Shop Til U Drop" party at Louis Garneau on Thursday evening, with Louis offering up a welcoming set of discounts to the cyclists. Five percent of all money spent went to North Country Hospital's Patient Care Initiative Fund.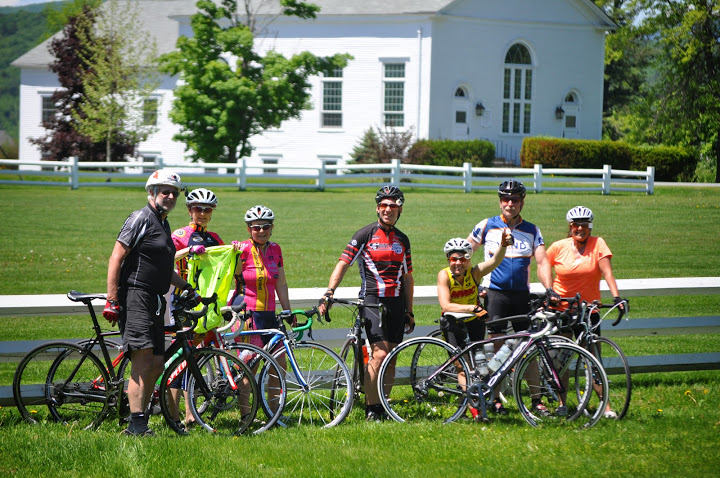 Are you on Instagram? Cool. So are we. CLICK HERE to follow us for a behind the scenes look at Newport Dispatch.
.