DERBY — Over the weekend sugarhouses across the state opened their doors for the 13th annual Vermont Maple Open House. For 15 years Jed's Maple in Derby has been hosting a sugar-on-snow party to celebrate the statewide event. Saturday, visitors to Jed's Maple were treated to sugar-on-snow, wood fired maple pizza, as well as other specialty maple treats.
It was a family event, with Steve Wheeler holding a storytime in the morning, and a junior sugarmaker class in the afternoon.
"When we started our business, we decided that we wanted to put something on for friends and family," Steve Wheeler, who runs Jed's Maple Products, said. "This event just keeps getting bigger and bigger, and now we use it also as a way to just say thank you to the community for supporting us. We want to show our appreciation to the community for their support of what we do."
Maple is a Wheeler family tradition which goes back at least five generations. Now, Steve and Amy Wheeler run Jed's Maple, producing quality food products.
"This is our whole life and our career. We make food, and maple is just one of the foods we make. But maple is special because traditionally this is where we started."
Although the maple season this year has not really started yet, Wheeler is optimistic about the upcoming weeks.
"Looking at the forecast for next week, it looks like we'll be starting early sugar season," Wheeler said. "It might be a little too cold, but it warms up by day. We'll probably get some sap, but not a ton next week. From then on it gets better and better each day."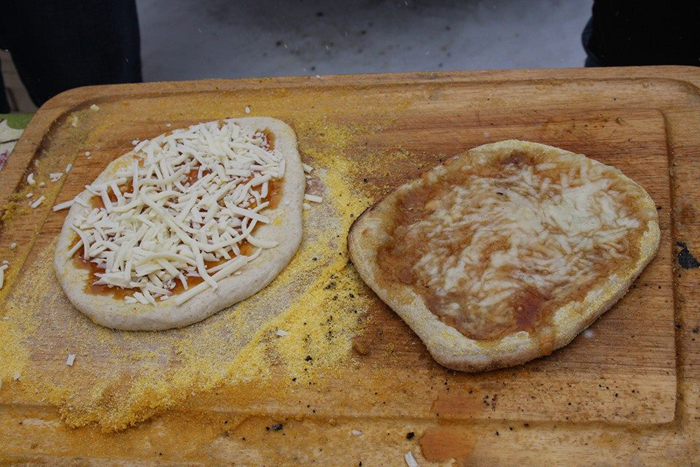 Wheeler explained how maple season always fluctuates, and is a season closely tied to Easter. With the timing of Easter following a lunar cycle, Wheeler sees that this year they are right on schedule.
"Most of the time our biggest week is the week before Easter, and then finishing up just after the holiday. With Easter four weeks away, we're just about ready to roll."
For more information on Jed's Maple, visit them online at www.JedsMaple.com
Are you on Instagram? Cool. So are we. CLICK HERE to follow us for a behind the scenes look at Newport Dispatch.
.