DERBY — It's the kind of home improvement store that would have Tim "The Tool Man" Taylor letting out one of his famous grunts after walking through the doors. At 55,000 square feet, the Sticks & Stuff Derby Home Center is open for business.
With all the development going on in the Newport area, the owners of Sticks & Stuff knew that opening up a store in Derby would be a good move. They spent the past year looking at properties, but were on the fence as to whether or not they wanted to build a new store from the ground up, or to try and find a location with a building already on it.
Then in March they learned that the IROC had recently been foreclosed on, so they came over and had a look. The building was ideal for the store they envisioned opening.
Sticks & Stuff opened its doors on Monday. There is 14,000 square feet of hardware retail space. Although some of the showrooms are still under construction, when complete, they will have 4,500 square feet of kitchen, bath, and flooring displays. The remaining 34,000 square feet is used to warehouse building material.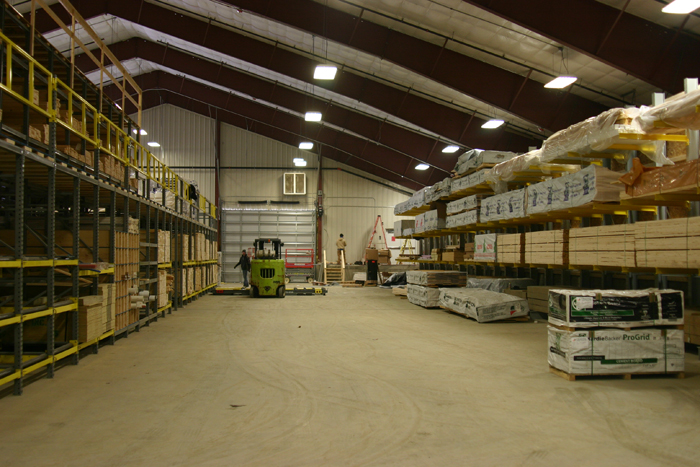 Sticks & Stuff is a Vermont company with three other stores in the state. They are committed to keeping the environment healthy, running their operation on renewable biodiesel fuel, and working with partners who are dedicated to reducing their carbon footprint.
They also work to keep their prices down.
"I feel we are very competitive," Kris Bullock, one of the three owners of Sticks & Stuff, said. "We've partnered up with an independent company, not a cooperative like ACE or True Value. We're very competitive, and our main concern is customer service. We want our customers to have a great experience while visiting our stores. At the end of the day that's what seems to separate us from some of the competition."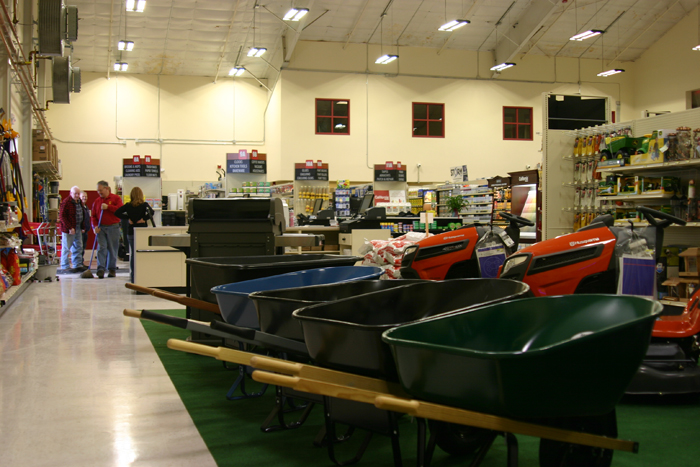 The store is planning a grand opening in Spring. They are currently open for business, but by then the showroom will be complete, and the parking lot will be paved.
"At the grand opening which is coming up in Spring, we're planning a cookout, and we'll have some of our vendors set up as well," Bullock said.
They are open Monday through Friday 7 a.m to 6 p.m. Their weekend hours are Saturday from 7 a.m to 4 p.m., and Sunday, 8 a.m to 3 p.m.
Below is a Sticks & Stuff promotional video:
Are you on Instagram? Cool. So are we. CLICK HERE to follow us for a behind the scenes look at Newport Dispatch.
.